Given the situation with the corona virus, HealTAC 2020 is postponed until 2021. This will also include the pre-conference workshop.
While we are postponing the face-to-face conference, we recognise that it is important that the community stays in touch and the work that has been prepared for this year should be made available to the wider community. In collaboration with Healtex and Health Data Research UK, we are therefore organising a half-day virtual event on April 23 this year for the community catch-up and discussions, focusing on translational activities related to COVID-19.
Please register here – the registration is free, but only registered participants will be provided links to join the meeting and break-out sessions.
Joining the meeting
The details as how to join the event have been sent through Eventbrite/Healtex (Subject: "Message to attendees of HealTAC 2020 – virtual meeting") – if you can't find these, please email contact_at_healtex.org and we will re-send the details as soon as possible.
Please use the main zoom URL for all plenary sessions and different zooms as specified in the email for different breakout sessions.
Programme
10:30

Introductions

Sumithra Velupillai, Goran Nenadic (Healtex)
Caroline Cake (HDR UK)

10:40

Keynote: Prof Patrick Ruch (HEG/HESSO Geneva)
Literature triage services to support biocuration: from neXtProt to COVID-19
11:10

PhD forum
Contributors ...

12:00

Lunch break & breakout sessions (each starting at 12:30)
13:00

Keynote: Prof Kalina Bontcheva (University of Sheffield)
COVID-19 Disinformation: Why it matters and why should you get involved
13:30

Panel discussion: Text analytics for Covid-19
14:30

Demo break-outs
15:15
Open session and Close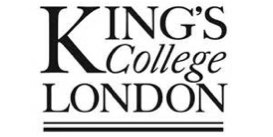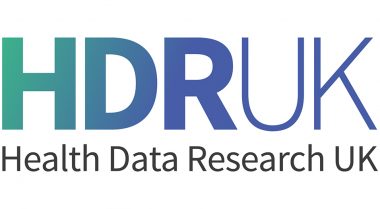 HealTAC 20202 contributions
Oral presentations (long)
| | |
| --- | --- |
| Samuel Dobbie, Huw Strafford, Owen Pickrell, Beata Fonferko-Shadrach, Ashley Akbari, Simon Thompson and Arron Lacey | Markup: A Web-based Clinical Annotation Tool with Enhanced Ontology Mapping |
| Denis Newman-Griffis, Jonathan Camacho Maldonado, Pei-Shu Ho, Albert Lai and Eric Fosler-Lussier | Diving for Pearls: Indexing Mobility Information in US Social Security Administration Clinical Records with a Neural Relevance Tagger |
| Ghada Alfattni, Natalia Viani, Sumithra Velupillai and Goran Nenadic | Investigating the Challenges in Medication Information Extraction from Biomedical Free-text Data |
Oral presentations (short)
| | |
| --- | --- |
| Abeed Sarker, Yuan-Chi Yang and Mohammed Al-Garadi | A Light-weight Text Summarizer for Fast Access to Medical Evidence |
| Hanna Berg, Aron Henriksson, Uno Fors and Hercules Dalianis | De-identification of Clinical Text for Secondary Use: Research Issues |
| Natasha Chilman, Xingyi Song, Angus Roberts, Robert Stewart, Anna Kolliakou and Jayati Das-Munshi | Text-Mining Occupations from the Electronic Health Record: The Development and Evaluation of a Natural Language Processing Application to Extract Occupations from the Clinical Record Interactive Search (CRIS) Case Register |
| Elizabeth Ford and Keegan Curlewis | The Benefits to Patients of Research using Clinical Free Text: A Systematic Review of the Literature |
| Dmitri Roussinov, Andrew Conkie, Andrew Patterson and Christopher Sainsbury | Predicting Clinical Events Based On Raw Text: From Bag of Words to Attention-Based Transformers |
| Jaya Chaturvedi and Angus Roberts | Comparison of Drug Resources to Build a Dictionary of Medications |
| Anastazia Zunic, Padraig Corcoran and Irena Spasic | Improving the performance of sentiment analysis in health and wellbeing using domain knowledge |
| Rebecca Bendayan, Honghan Wu, Zejko Kraljevic, Robert Stewart, Tom Searle, Jaya Chaturvedi, Jayati Das-Munshi, Zina Ibrahim, Aurelie Mascio, Angus Roberts, Daniel Bean and Richard Dobson | Identifying physical health comorbidities in a cohort of individuals with severe mental illness: An application of SemEHR |
PhD forum
| | |
| --- | --- |
| Mat Rawsthorne | Prototyping an unobtrusive measure of online psychological flexibility in a moderated mental health peer support forum |
| Julia Walsh | How and for what purposes is spontaneously generated online patient experience (SGOPE) data currently being used within health research |
| Evangelia Gogoulou | Language Models for early prediction of treatment failure in Internet based Cognitive Behavioral Therapy |
Posters
| | |
| --- | --- |
| Mathieu Guidere, Christian Fluhr, Aurélie Rossi and Zhen Wang | NLP Applied to Online Suicide Intention Detection (poster) |
| Sally Giles, Lamiece Hassan, Will Dixon, Goran Nenadic, Stephen Campbell and Caroline Sanders | Automated surveillance of discussions relating to adverse drug reactions on social media: what do patients think? |
| Luke T Slater, William Bradlow, Robert Hoehndorf, Simon Ball and Georgios V Gkoutos | Komenti: Semantic Text Annotation with Synonym Expansion and Negation Detection |
| Lama Alsudias and Paul Rayson | Analyzing the Spread of Influenza in Arabic Twitter (poster) |
| Daphné Chopard, Matthias Treder and Irena Spasić | Automated Data Augmentation for Natural Language Processing |
| Eleanor Walsh, Avon Huxor, Emma Turner, Raul Santos-Rodriguez and Chris McWilliams | Elements of free text used in decision making: an exemplar from death reviews in prostate cancer and learning disabilities. |
| Nemanja Vaci, Ivan Koychev, Chi-Hun Kim, Andrey Kormilitzin, Qiang Liu, Christopher Lucas, Azad Dehghan, Goran Nenadic and Alejo Nevado-Holgado | Real-World Effectiveness, Predictors and Onset of Cholinesterase Inhibitors and Memantine in Dementia: A Retrospective Health Record Study of 7400 Individuals using the UK CRIS Platform |
| Anastazia Zunic, Padraig Corcoran and Irena Spasic | Sentiment analysis in health and well-being |
| Thomas Rowlands and Tim Beck | GWAS Information Extraction using Natural Language Processing |
| Hang Dong, Honghan Wu and Cathie Sudlow | Initialising Label Embedding for Automated Medical Coding of Clinical Notes |
| Aurelie Mascio, Zeljko Kraljevic, Angus Roberts, Robert Stewart and Richard Dobson | Extracting symptoms from medical records: a comparative analysis |
| Risha Govind, Richard Dobson, Cathryn Lewis and James Maccabe | When did the patient start taking the medication? |
| Imogen Schofield, Noel Kennedy, David Brodbelt, Stijn Niessen, David Church, Rebecca Geddes and Dan O'Neill | Incorporation of Natural Language Processing into Veterinary Electronic Health Records for Machine Learning Analysis |
| Oluwatosin Dairo, Mercedes Arguello, David Singleton, Goran Nenadic, Pj Noble and Glen Martin | Automating anti-microbial usage compliance monitoring from veterinary clinical text (poster) |
| Mercedes Arguello-Casteleiro, Pj Noble, Oluwatosin Dairo, Alan D. Radford and Goran Nenadic | Real-time monitoring of veterinary clinical symptoms: a case study on temperature and vomiting |
| Lama Alqurashi, Angus Roberts and Rina Dutta | Content bias – a new perspective on linguistic bias |
| Eva-Lisa Meldau, Sara Hedfors Vidlin, Lucie Gattepaille, Henric Taavola, Lovisa Sandberg, Yasunori Aoki and G. Niklas Norén | Deep learning for de-identification of case narratives in reports of suspected adverse drug reactions |
| Xi Yang, Goran Nenadic and Chengkun Wu | Mining a Stroke Knowledge Graph from Biomedical & TCM literature |
| Peter Noble and Alan Radford | Identification of disease outbreak in UK dogs using topic modelling. |
| Denis Newman-Griffis, Guy Divita, Bart Desmet, Ayah Zirikly, Carolyn Rosé and Eric Fosler-Lussier | Ambiguity in Medical Concept Normalization: An Analysis of Types and Coverage in Electronic Health Record Datasets |
| Heather Davies, Peter-John Noble, Gina Pinchbeck and David Killick | Dictionary Creation for the Identification of Suspected Adverse Drug Reactions in Veterinary Free Text Clinical Narratives |
| Adam Lavertu, Russ B. Altman, Amit Kaushal and Jonathan Chen | Using BERT to extract hidden value from clinical pager data |
Demos
| | |
| --- | --- |
| Hui Feng, Simon Beaulah and David Milward | Linguamatics Natural Language Processing Software Demo |
| Michael Barclay and Alan Rosenbach | Knowledge Acquisition AI for Healthcare Text-Analytics |
| Andreas Grivas, Claire Grover, Richard Tobin and Beatrice Alex | EdIE-Viz: An interactive demo for text mining brain imaging reports |
| Dominic Cassidy, Arron Lacey, Stuart Hendren and Owen Pickrell | Using ARGA to extract structured epilepsy data from unstructured clinic letters – A software demonstration |
| Thomas Searle, Zeljko Kraljevic, Anthony Shek, James Teo, Mark Richardson, Zina Ibrahim and Richard Dobson | MedCATTrainer:2.0 An Assisted Free-Text Annotation Interface to Train a Named Entity Recognition and Linking Model for Clinical Terminologies |
| Tony Russell-Rose and Jon Chamberlain | The use of text analytics in transparent and reproducible structured searching |