Healtex datathon on ADR identification from Social Media (Sept 2018)
Healtex and HealthUnlocked co-organised a datathon on adverse drug reaction mining from social media post, which took place in London on September 28th, 2018. A team of 17 participants from the universities of Manchester, Sheffield, Brighton and Sussex along with the hosts from HealthUnlocked spent the full day analysing and discussing the current state-of-the-art and challenges in the identification of key elements of automated pharmacovigilance using social media.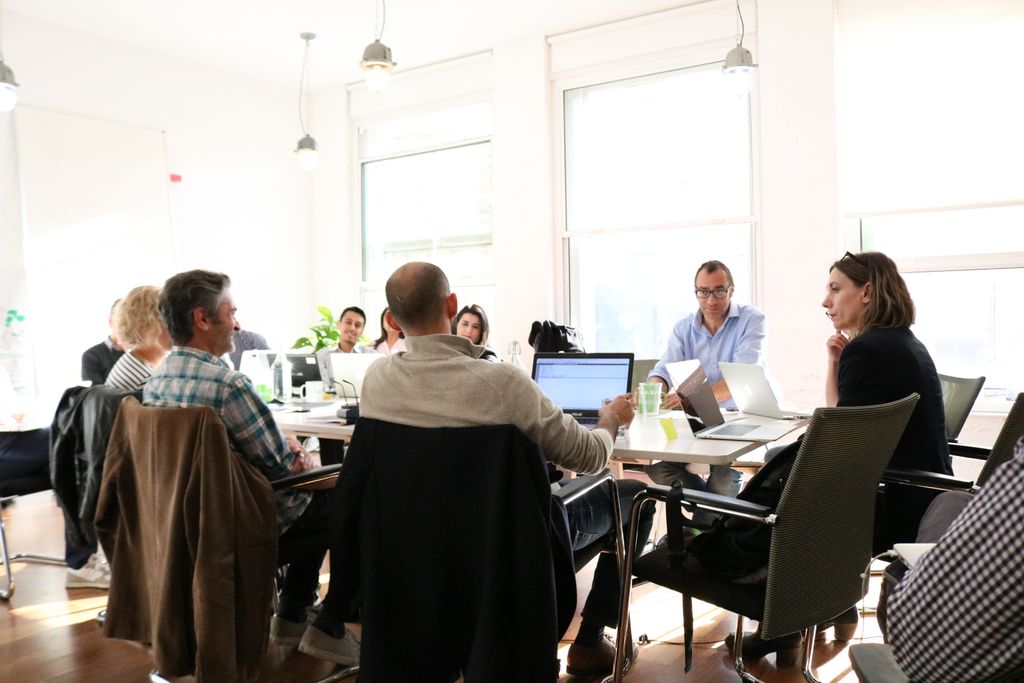 The datathon was part of a Healtex feasibility study that's looking into how much information required for Yellow Card reports is present in social media posts. Yellow Card is a scheme used by the Medicines and Healthcare products Regulatory Agency (MHRA) to monitor the safety of all healthcare products in the UK.
The participants, including clinicians, text and data miners, qualitative researchers and user engagement experts, worked with an annotated dataset of 200 posts from five communities present in HealthUnlocked to establish the feasibility of automated extraction of the core Yellow Card data (e.g. treatment indication, drug, side effect, severity, outcome etc.). After an exciting and exhausting day of coding and discussions, we were able to identify a number of challenges that would require additional work to make the results of text mining of patient-generated data applicable in real-world applications. The participants also looked at a wider context of how to support better and more efficient reporting of ADRs to regulatory bodies.
HealTAC 2018 (April 2018)
HealTAC 2018 was a huge success – we had almost 100 attendees gathered for a busy 2-day event at the Manchester Conference Centre. The conference featured two excellent keynotes from leading experts in healthcare text analytics, nine research paper presentations, 15 posters, two panels (gaining public trust in healthcare text analytics and mining veterinary clinical records), an industry forum (with key players from the UK and internationally) with seven demo sessions for various software solutions. We also had a PhD forum where early career researchers presented their projects and received feedback from an expert panel and the audience. The forum was followed by an excellent career talk by Prof Wendy Chapman.
See what people were saying on Twitter, blogs and blogs.
.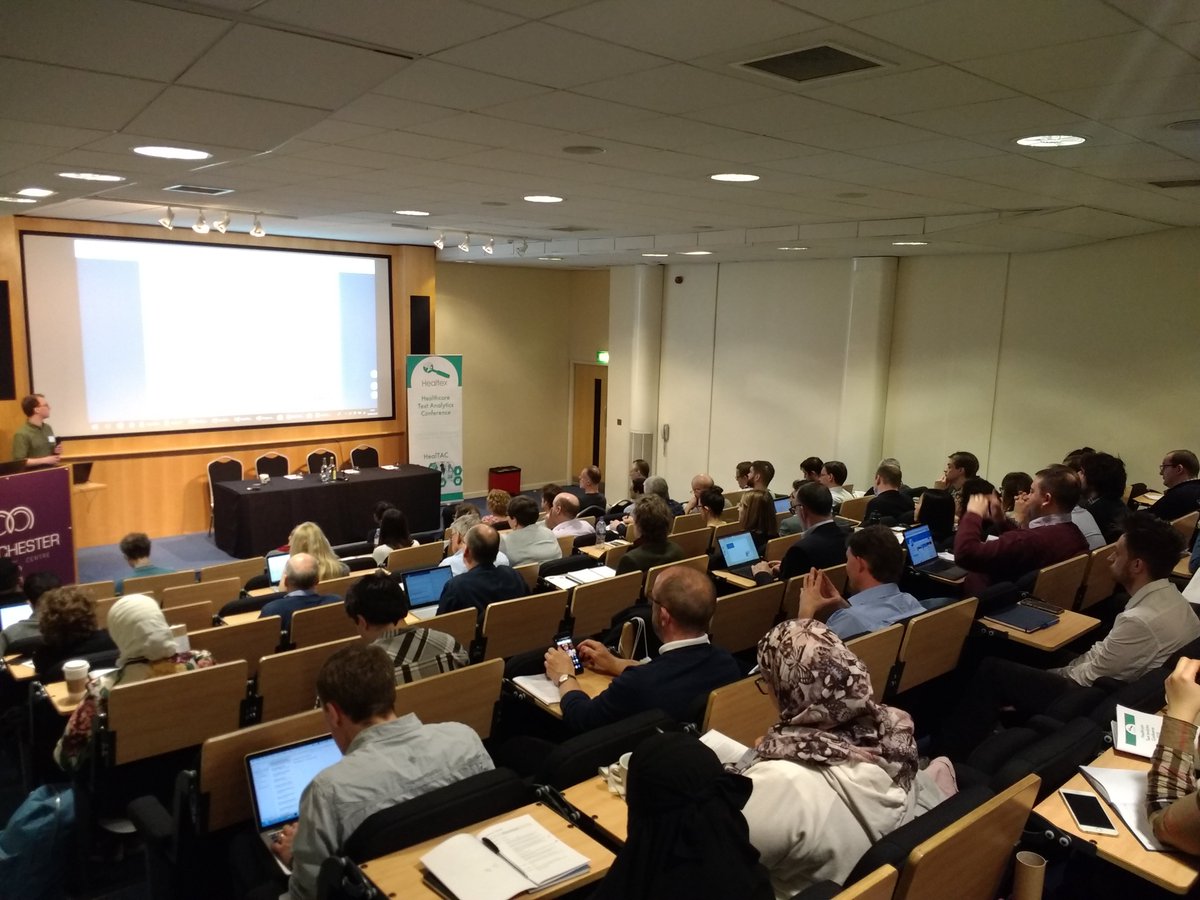 Healtex newsletter (April 2018)
A new Healtex newsletter features the following stories:
Second call for feasibility studies (deadline: 1st June 2018)
Healtex Governance Working Group – call for governance case studies
Healtex early career research network – supporting future leaders
Sharing clinical text analytics methods and algorithms: a GATE-based hackathon (May 16-17, 2018)
Datathon on Identification of Adverse Drug Reactions from Social Media (July 11-12, 2018 – tbc)
Healtex early career researcher (HECR) network (February 2018)
Healtex aims to bring together early career researchers (PhD students, post-doctoral researchers, early career fellows, etc.) whose research is in any aspect of healthcare text mining in an informal network. We will provide logistic support to the network's activities, which might include hackathons, support for sharing tools/data, fellowship grant preparation, etc. We'd also like to better understand the scope of current PhD projects in the community by presenting relevant projects and future leaders.
Please join the activities by filling in a brief questionnaire at Register your interests.
Medical Confidentiality: When is it OK to use your Patient Records in Research (January 2018)
Healtex and the Brighton and Sussex Medical School organised a discussion event to discuss the following questions with the members of public: Do you know what's in your medical record? Have you ever thought how information about your care and outcomes might help others? Where should we draw the lines between privacy and making use of data for better care? Some data is harder to make anonymous such as letters written between GPs and specialists, scan reports, and doctor's notes about patients' symptoms, and so is often not included in a data set used by researchers. We wanted to know what the public views on medical data that is harder to make anonymous being used for research. The event involved learning more about research using NHS patient data through presentations from medical researchers, doctors, law and public engagement specialists, as well as roundtable discussions.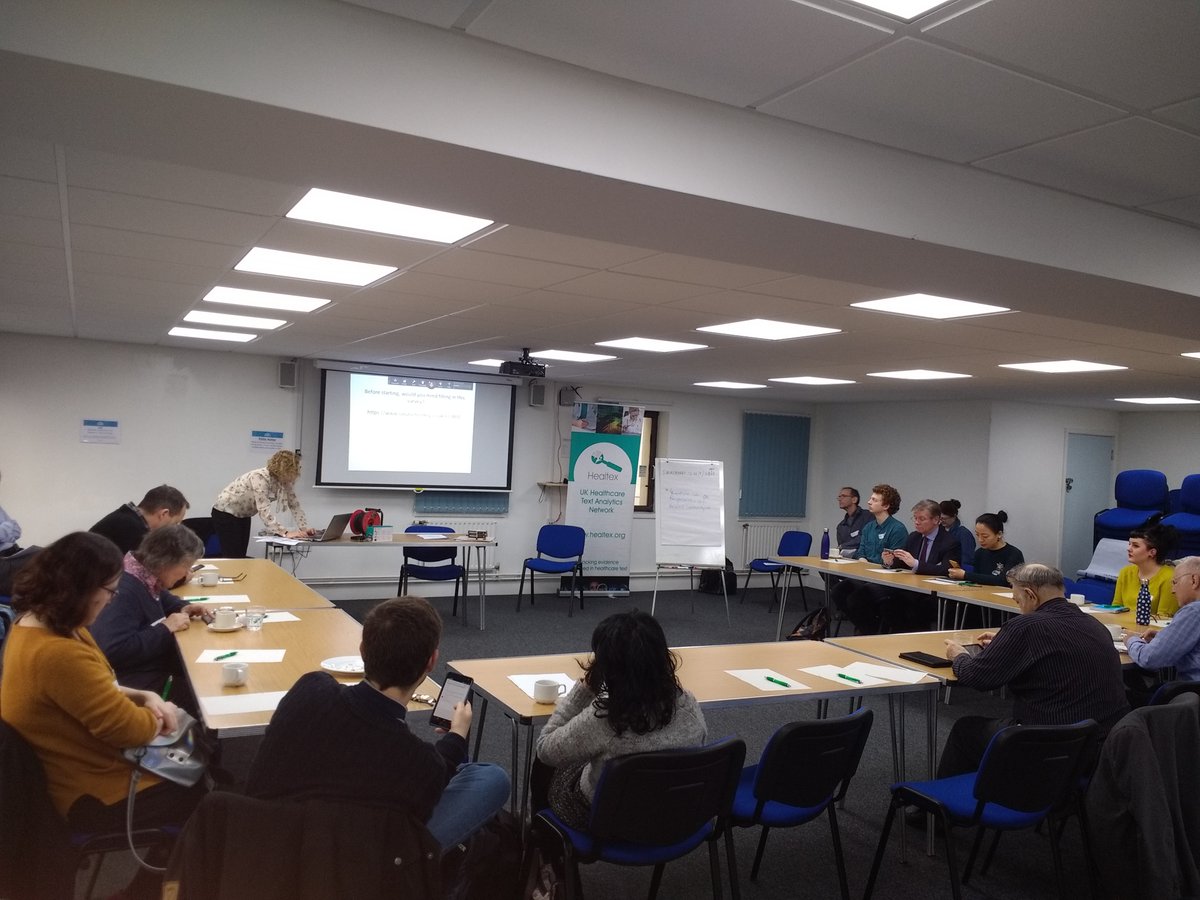 Feasibility studies (November 10 2017)
We are very pleased to announce successful proposals from the first round of feasibility studies funded by Healtex. We have received five proposals on a range of relevant topics. The panel (with representatives from academia, NHS and industry) decided to support two excellent studies
A citizens' jury study to understand whether, and under what conditions, the public would accept medical free text being used for research (E. Ford, M. Oswald, L. Hassan, J. Cassell, J. Stockdale)
Feasibility of text-mining to support nudging of real-time side effect reporting to drug regulators within the online health social network 'HealthUnlocked' (W. Dixon, G. Nenadic, A. Bulcock, M. Evans, A. Anand)
The second call for feasibility studies will be announced early in 2018, with a deadline for applications in May 2018.
Workshop: "Extracting evidence from clinical free text: opportunities and challenges" (April 25 2017)
As part of the Informatics for Health 2017 conference, we have organise quite a successful workshop with around 70 attendees to discuss the opportunities and challenges in clinical free text analytics. The workshop started with four short presentations that introduced examples of previous/current projects, followed by discussions in smaller groups. The groups then feedback on key opportunities and challenges in clinical text analytics, focusing on technical, ethical and legal barriers and unmet needs, aligning those with other efforts in healthcare sciences. The workshop also discussed the state of clinical text analytics across the world.
Goran Nenadic; University of Manchester, Health e-Research Centre, Farr Institute
Robert Stewart; King's College London
Johannes Starlinger; Humboldt-Universität zu Berlin
Sumithra Velupillai; KTH, Stockholm and King's College, London
Tutorial on "Healthcare Text Analytics – Analysing Free-Text Health Data" (April 22 2017)
A group of 20 clinicians, NLP researchers and epidemiologists attended the tutorial, organised as a pre-conference event for the Informatics for Health 2017 conference in Manchester. It explained the main steps in text mining and discussed challenges and opportunities for healthcare text analytics.
Slides:
Contact: G. Nenadic or G. Demetriou (University of Manchester)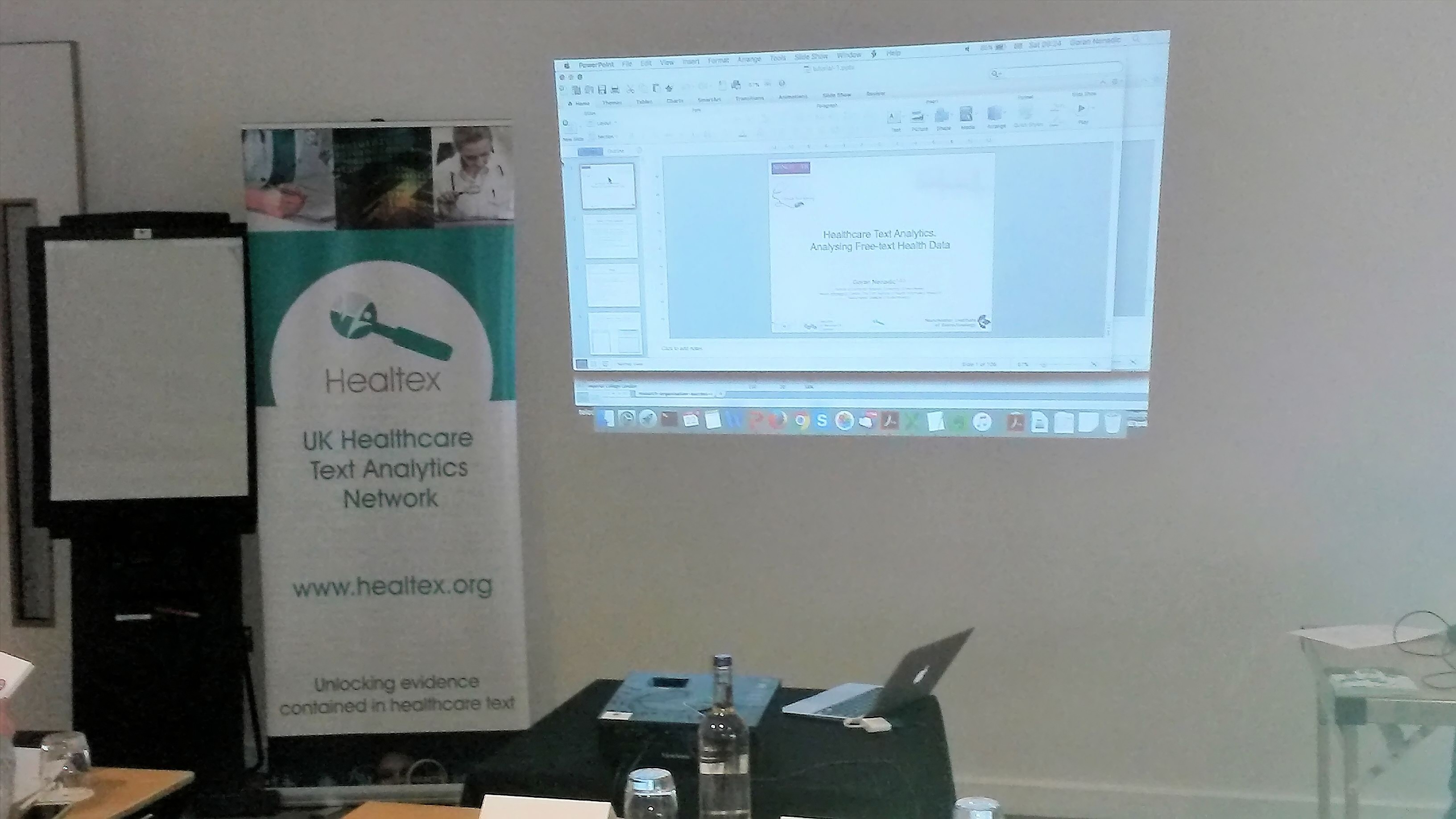 Ready to start – Healtex tutorial at the Informatics for Health 2017
Veterinary text Mining workshop (25TH NOVEMBER 2016)
The workshop focused on the state-of-the-art in veterinary text mining. It was co-organised by the Centre for Evidence-based Veterinary Medicine @ Nottingham, SAVSNET and Healtex.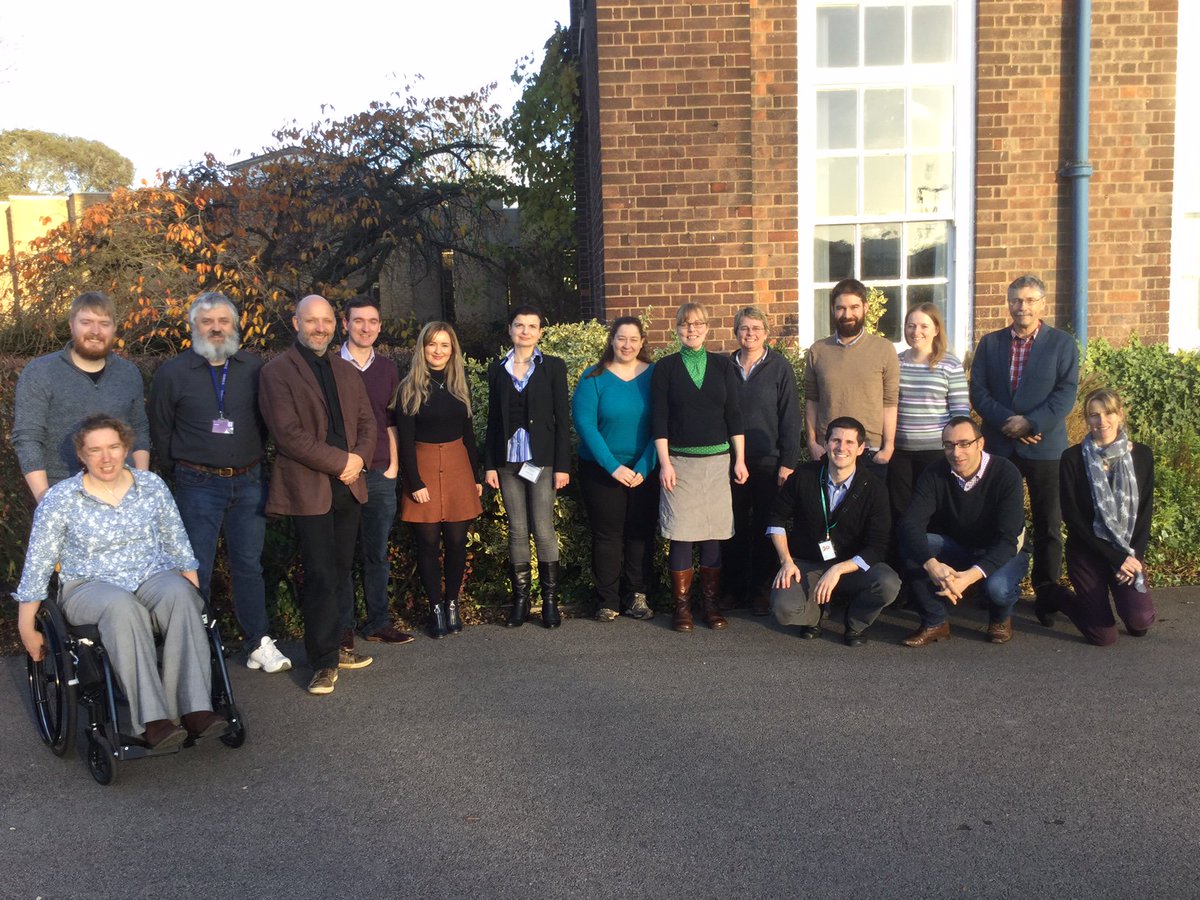 Launch of Healtex (14th November 2016)
The UK healthcare text analytics network (Healtex) was launched on November 14th by an event that was held in the Manchester Museum of Science and Technology. The event was attended by over 60 participants from a number of universities, NHS trusts, industry, regulators and funders.
The press release is available here.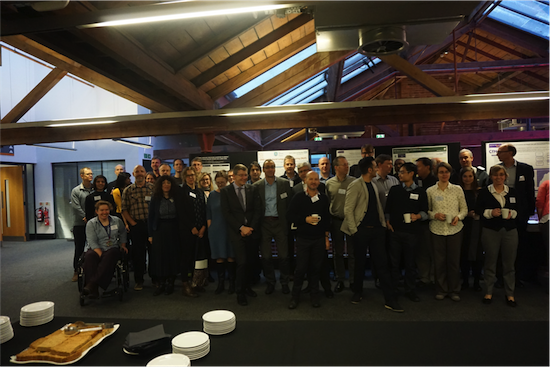 Unmet needs and challenges in clinical text analytics
(15TH NOVEMBER 2016)
The UK healthcare text analytics network (Healtex) organised a workshop on unmet needs challenges and unmet needs in clinical text analytics. The event was organised in Farr@HeRC and was attended by over 40 participants from a number of universities, NHS trusts, industry, regulators and funders.